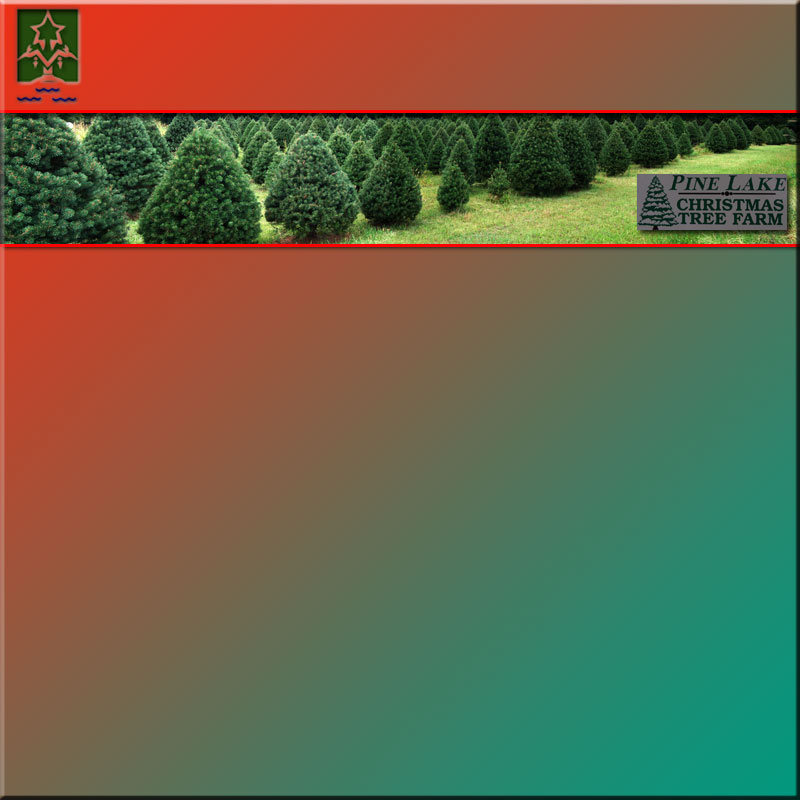 Welcome to Pine Lake Christmas Tree Farm
"FRESH, FRAGRANT, BEAUTIFUL CHRISTMAS TREES"

SELECTION AND CARE OF TREES

The annual trip to the Christmas tree farm is often the beginning of the holiday season for many families. The following hints may be helpful in selecting the perfect tree for your home and caring for it in its new environment.

-Decide where you will place the tree. Be sure to keep the tree away from heat sources such as fireplaces, furnace vents, and direct sunlight, and clear of doors.
-Remember to choose a tree appropriate to the place where it will be displayed. If the tree is placed in front of a large window, all four sides should look as good as possible. If the tree stands against a wall, three good sides would be satisfactory. A tree with two good sides will work in a corner.
-Measure the height and width of the chosen space in the room. It may be helpful to bring a tape measure with you to help gauge the size of the tree under consideration in the field.
-Once the tree is at home, place it in water as soon as possible. If more than 3 hours since it was cut, make a new 1 inch cut before placing in water.
-If necessary, the tree may be placed in a bucket of water and stored for several days in a garage or other area out of the wind and freezing temperatures.
-When the tree is brought indoors, place it in a sturdy stand that holds at least a gallon of water, or a minimum of one quart for every inch of trunk diameter.
-Check the stand daily to keep the water level above the base of the tree. If the base dries out, it will not absorb water and the tree will dry out.
-The temperature of the water in the tree stand is not important, and does not affect water uptake.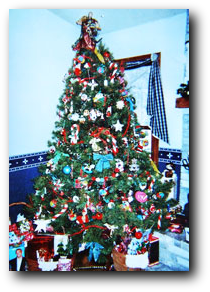 6802 South Oliver Street,
Derby, Kansas 67037
(316)258-0088 / (316)259-5378

Opening Day Nov 19, 2017: 1-6 pm
Nov 20-22: 2-6 pm Nov 23: closed
Nov 24: 9 am-6 pm
Nov 25 through Dec 22 (closing):
Weekdays: 2-6 pm
Saturdays: 9 am - 6 pm
Sundays: 1 - 6 pm