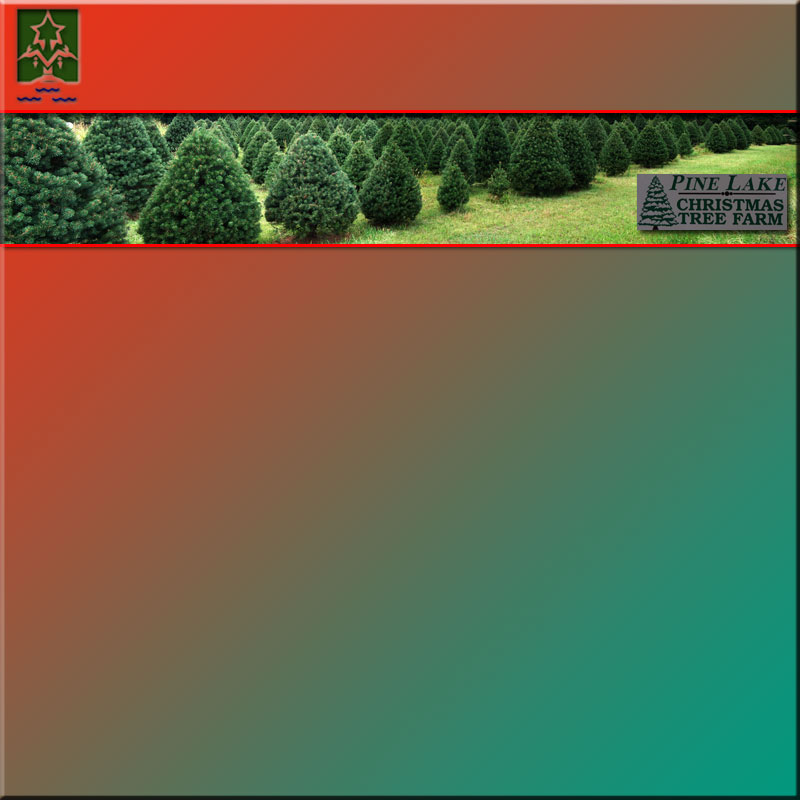 Welcome to Pine Lake Christmas Tree Farm
"FRESH, FRAGRANT, BEAUTIFUL CHRISTMAS TREES"

6802 South Oliver Street,
Derby, Kansas 67037
(316)258-0088 / (316)259-5378

GOURMET FOODS
A variety of gourmet foods from the kitchen of Pine Lake Farm will be available for purchase in the heated barn. The homemade jams and sweet pickles may provide a delectable treat on the dinner table, or may be a thoughtful gift. All of the fruit which is used in our foods is organically grown in the garden and orchard of Pine Lake Farm. Our recipes are like those used by our mothers and grandmothers. We will not compromise our quality--nothing is a commercial or mass produced item. Because we use only fruit which we grow, the availability of items is subject to change due to the uncertainties of weather and other growing conditions.


For 2012 we offer the following items:
Jams:
apricot, blackberry, cherry, peach, and strawberry

Sweet pickles
Homemade apple pies:

Our apples are grown organically on our farm, and the pie crusts are homemade from a family recipe. The delicious pies are lightly seasoned with cinnamon and nutmeg. Each pie was fresh frozen immediately after it was made, and is ready for you to bake in your oven. A pie will serve 8 persons.






Open: Day after Thanksgiving
Opening Day: 9 am - 6 pm
Weekdays: 2 - 6 pm
Saturdays: 9 am - 6 pm
Sundays: 12 - 6 pm
Closing Day: December 23