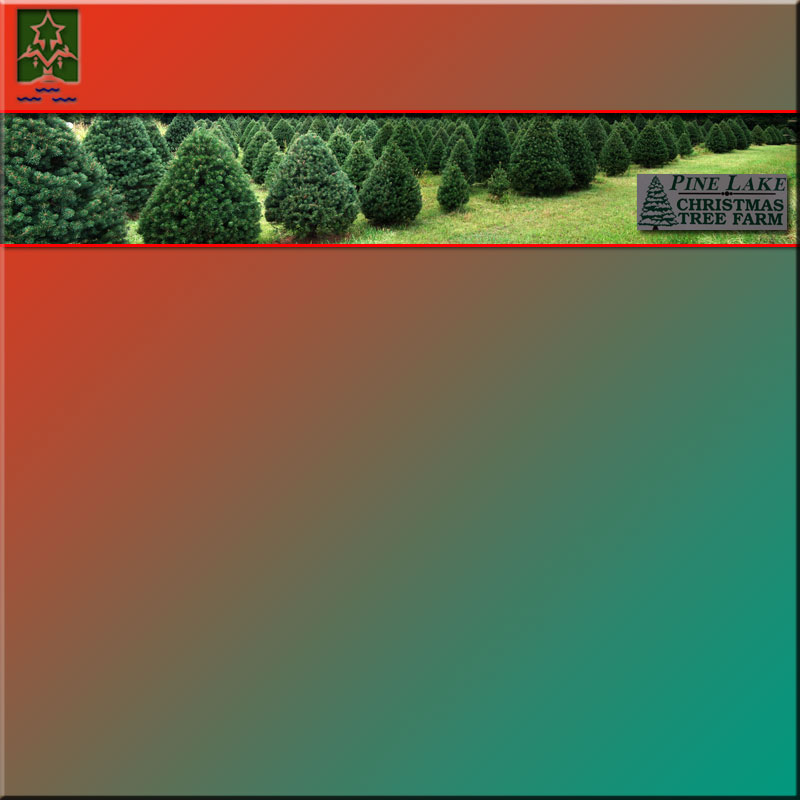 Welcome to Pine Lake Christmas Tree Farm
"FRESH, FRAGRANT, BEAUTIFUL CHRISTMAS TREES"

FARM HISTORY AND OPERATION

Pine Lake Farm became a Christmas tree farm in fulfillment of the owners' desire to live in an area of a pine forest. This seemed to not be a possibility in south central Kansas, until the decision was made to discontinue two small wheat fields, and begin planting Christmas trees.

The first 1,000 seedlings were planted in the Spring of 1978. Each succeeding year new plantings were made, so that within a few years 7,500 pine trees filled the available acreage. By December 1984 the first trees were ready for harvest, and Pine Lake Farm was launched.

Since that time thousands of trees have enhanced the Christmas experience of happy families whose annual tradition is to select a tree from Pine Lake Farm. For every tree which is cut a new one is planted, thus assuring a plentiful supply of fresh, fragrant, and beautiful trees from year to year. The trees grow at a rate of approximately one foot per year. Each tree is sheared annually in the summer to produce the traditional Christmas tree shape.

Pine Lake Farm is a family operation, with three generations of the family now involved during the selling season. In addition, area high school and college students are employed to serve customers. Excellent customer service is a core value of the operation, and includes cutting, cleaning, and loading trees, as well as sales assistance in the heated barn. Fresh wreaths, centerpieces, and gourmet food items are also created at Pine Lake Farm, and are available to enhance the Christmas experience.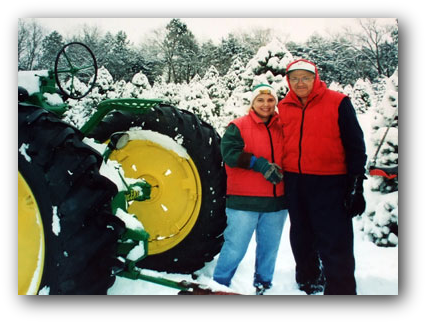 Glen and Celia Goering, owners of Pine Lake Christmas Tree Farm





6802 South Oliver Street,
Derby, Kansas 67037
(316)258-0088 / (316)259-5378

Opening Day Nov 19, 2017: 1-6 pm
Nov 20-22: 2-6 pm Nov 23: closed
Nov 24: 9 am-6 pm
Nov 25 through Dec 22 (closing):
Weekdays: 2-6 pm
Saturdays: 9 am - 6 pm
Sundays: 1 - 6 pm