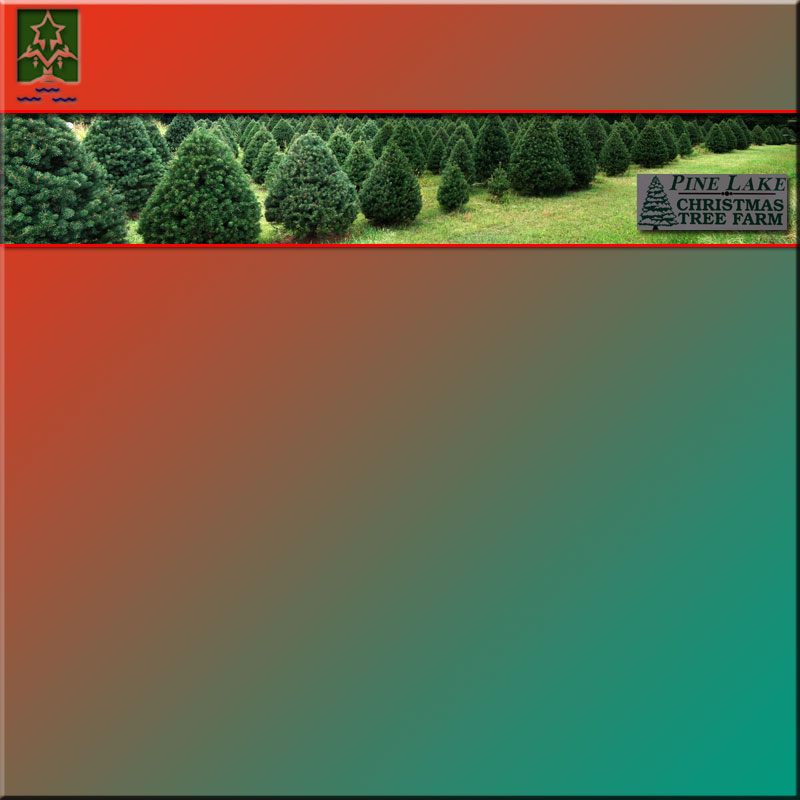 Welcome to Pine Lake Christmas Tree Farm
"FRESH, FRAGRANT, BEAUTIFUL CHRISTMAS TREES"

(Member of Kansas Christmas Tree Growers Association)


Kansas Christmas Tree Growers Meet at Pine Lake Farm
The Kansas Christmas Tree Growers Association gathered for their annual statewide summer meeting on June 5 - 6, 2009, at Pine Lake Farm. Owners Glen and Celia Goering hosted the Board meeting on Friday, June 5. The next day they welcomed nearly 50 growers for "a day of expert advice, panel discussions, and vendor presentations", according to The Derby Informer newspaper of June 10, 2009.

Becki Rhoads, Agricultural Marketing Specialist of the Kansas Department of Commerce, chaired a media panel of radio, television, newspaper, and periodical representatives. They offered tips on marketing the Christmas tree industry, as well as the individual grower's trees. Bob Neier, Sedgwick County Extension agent, and Jason Griffin,Director, KSU John Pair Horticultural Center, shared ideas concerning new varieties of trees to plant. A committee from KCTGA will work with KSU researchers. A popular event was the panel of members who responded to questions concerning the "nuts and bolts" of selling. Following a barbecue lunch, Dr. Michael Yeung led a well received session on developing and updating growers' websites. Tours of Pine Lake Farm on a hayrack pulled by an antique tractor, concurrently offered with wreath making and centerpiece demonstrations, concluded the day.

As P. J. Griekspoor aptly summarized in the July 2009 issue of Kansas Farmer magazine, it was "a chance for growers to share success stories and common problems, gather ideas for marketing, and catch up with old friends".

Please click here for the video of the event.
(Turn on your speakers!)

6802 South Oliver Street,
Derby, Kansas 67037
(316)258-0088 / (316)259-5378

Opening Day Nov 19, 2017: 1-6 pm
Nov 20-22: 2-6 pm Nov 23: closed
Nov 24: 9 am-6 pm
Nov 25 through Dec 22 (closing):
Weekdays: 2-6 pm
Saturdays: 9 am - 6 pm
Sundays: 1 - 6 pm