 Welcome to Pine Lake Christmas Tree Farm
"FRESH, FRAGRANT, BEAUTIFUL CHRISTMAS TREES"

We offer five varieties of Christmas trees, all individually sheared for a beautiful shape.
Click images to enlarge.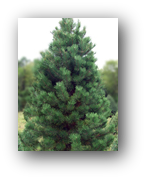 Austrian Pines
Stately, tall trees with very long needles. These trees are more open than the Scotch Pine, and are excellent for larger or heavy ornaments.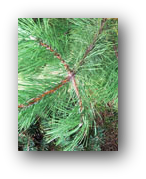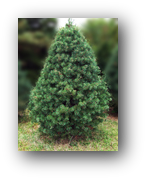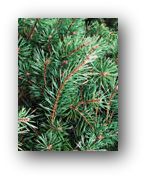 Scotch Pines
Our most popular Christmas tree, very full, with medium length needles. Branches are sturdy enough to hold any type of ornament, or even small gifts.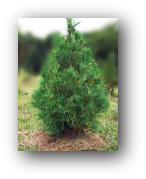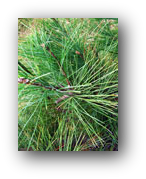 White Pines
Beautiful trees with long, soft needles. Elegant features call for light and delicate ornaments. Difficult to grow in our climate, so the supply is very limited.

6802 South Oliver Street,
Derby, Kansas 67037
(316)258-0088 / (316)259-5378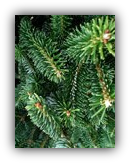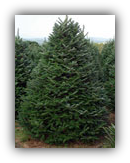 Fraser Firs
This year we are offering beautiful 6' to 10' Fraser fir trees shipped in from the snowy fields of Michigan. These frequently requested trees do not grow in our climate.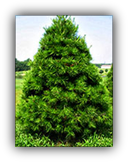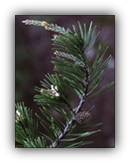 Virginia Pines
A lovely tree with soft medium length needles, and an enchanting fragrance.

Opening Day Nov 19, 2017: 1-6 pm
Nov 20-22: 2-6 pm Nov 23: closed
Nov 24: 9 am-6 pm
Nov 25 through Dec 22 (closing):
Weekdays: 2-6 pm
Saturdays: 9 am - 6 pm
Sundays: 1 - 6 pm